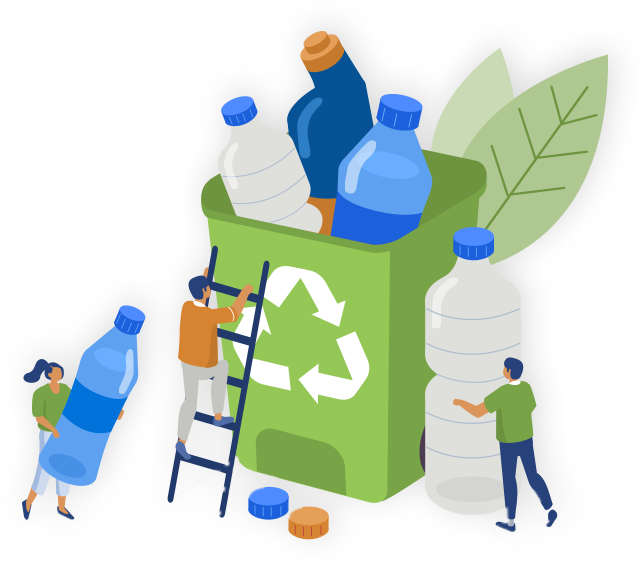 Our ambition
We want to be recognized worldwide as a company that develops the recycling value chain in the regions where it operates and to be the leaders in recycling in the Americas.
Our goals
Expand our portfolio to include 300,000 tons of thermoplastic resins and chemical products with recycled content by 2025; and, by 2030, 1 million tons of such products.
Our performance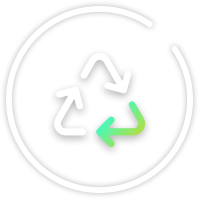 Elimination of plastic waste
Our transition strategy to a circular economy is heavily based on mechanical and chemical recycling solutions.

We work with partners who are also part of the mechanical recycling chain, which allows us to overcome technical and logistics barriers and deliver quality and quantity recycled materials.
We also continue to work on improving chemical recycling technology and solutions. Chemical recycling refers to the transformation of plastic waste into chemical inputs, fuels, or raw materials for the manufacture of new plastic products.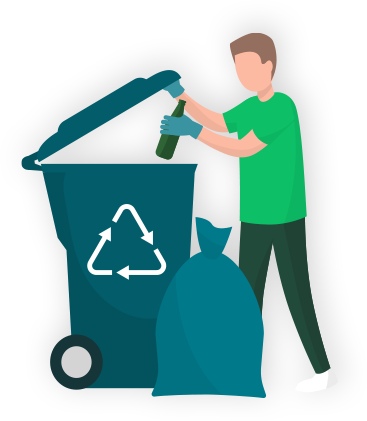 Our strategy for a circular economy
Check out what mechanical recycling is
Continue investing in the development of mechanical recycling and advanced recycling projects.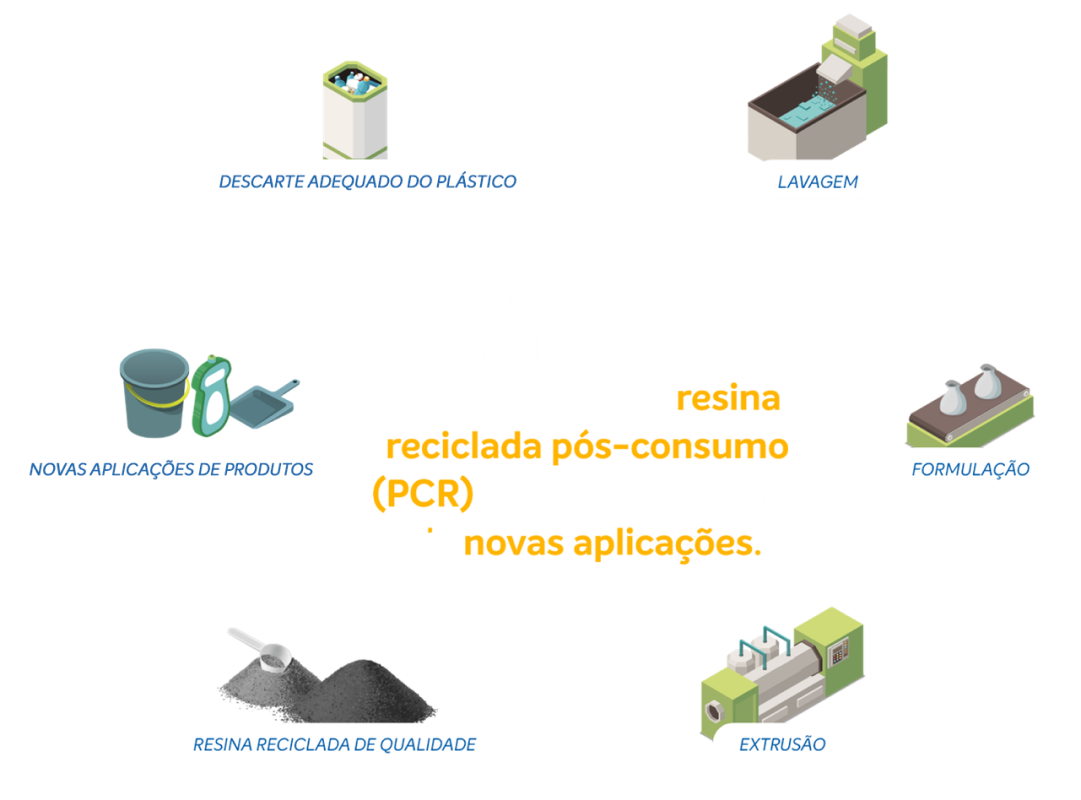 In the mechanical recycling process, post-consumer plastic is crushed into smaller pieces before undergoing a process called extrusion and is then transformed into small granules called pellets.

We are commited to improving the quality of post-consumer recycled resins and expanding theri application possibilities.

Check out what chemical recycling is
Continue investing in projects and development of mechanical and chemical recycling.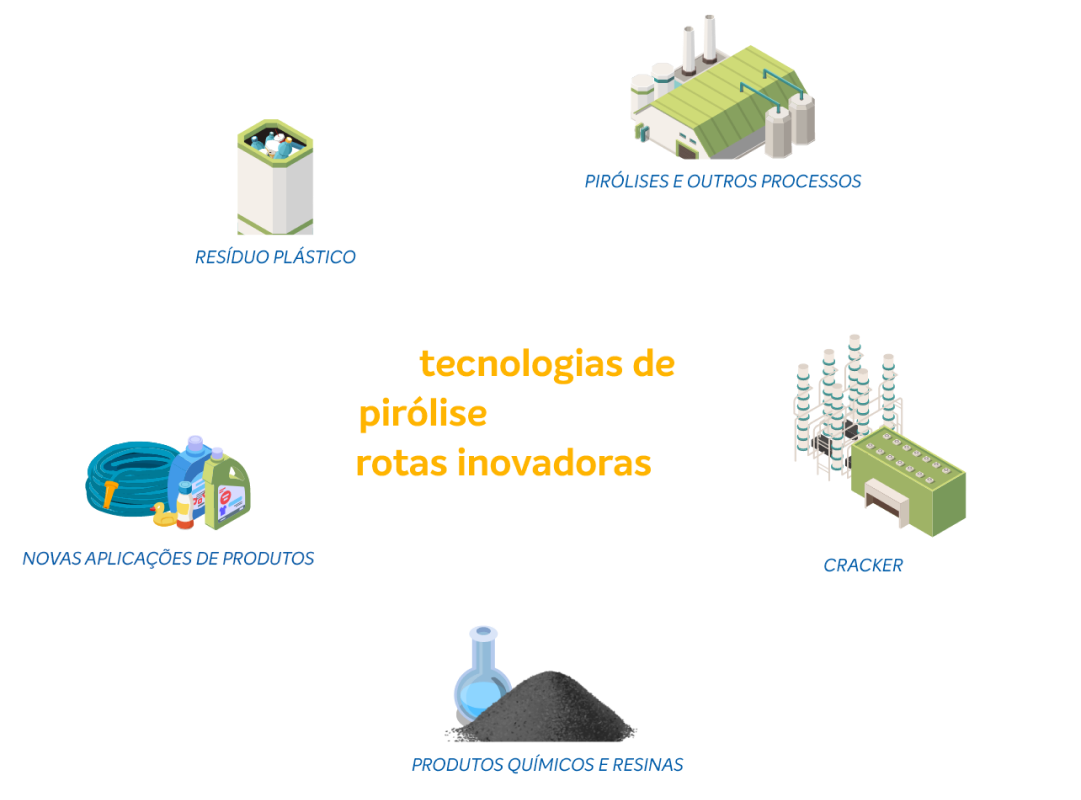 Chemical recycling is the process that turns plastics waste into circular feedstock for manufacturing new plastics or chemicals.

We seek to improve existing chemical recycling technologies, in addition to the development of disruptive technologies for this new value chain.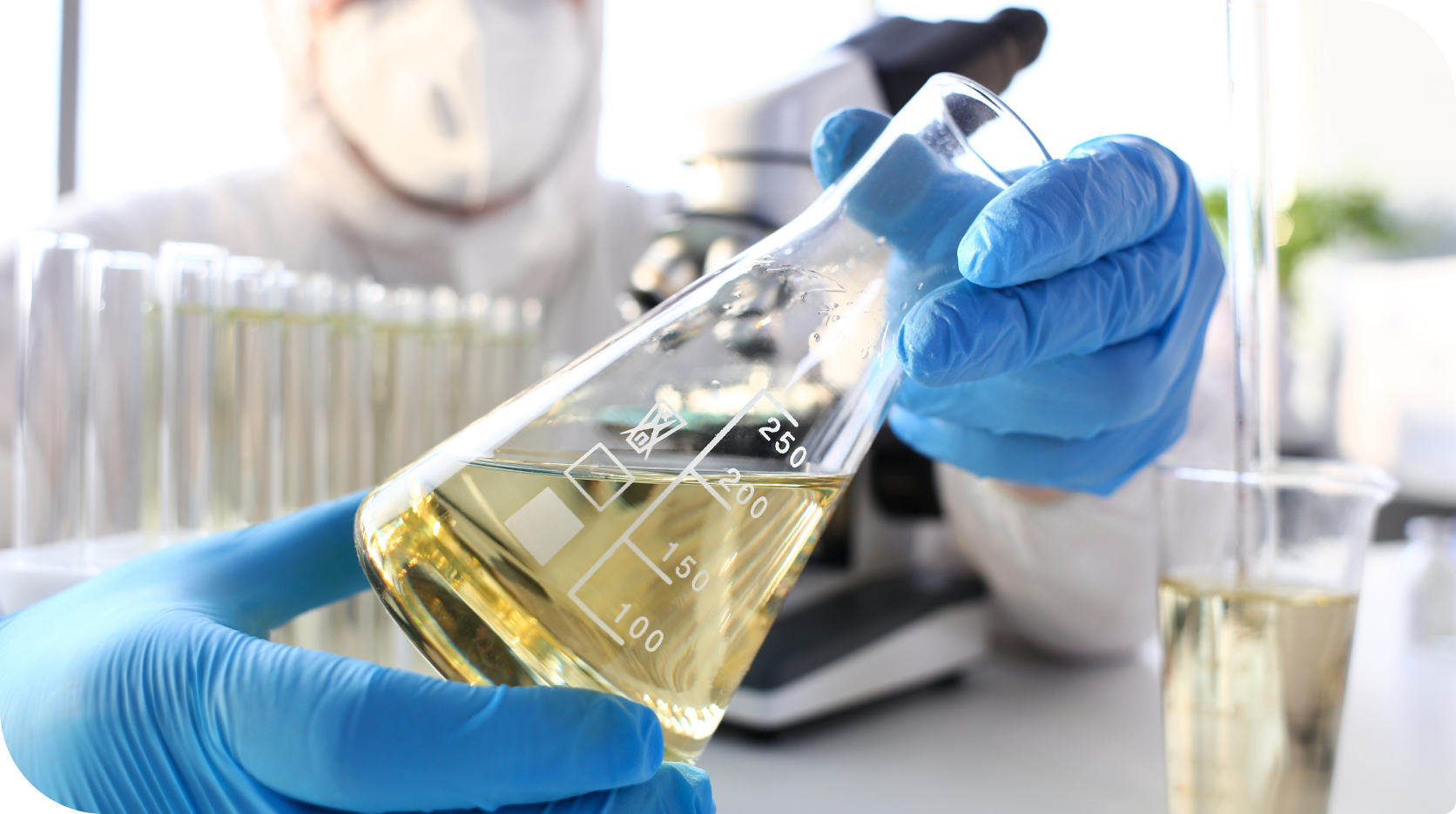 the development of mechanical and advanced recycling projects
Discover our projects and initiatives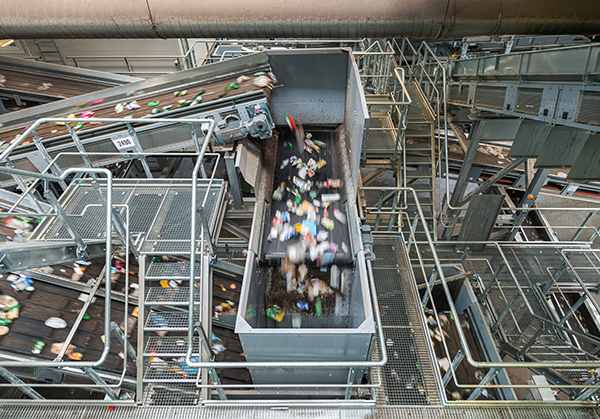 Alcamare
In partnership with Alcamare, the region's largest recycler, Braskem Idesa seeks to increase the recycling of PE and PP. Products with recycled plastic are already being marketed and the companies continue to work together to offer recycled products with food-grade, or even PCR for food contact.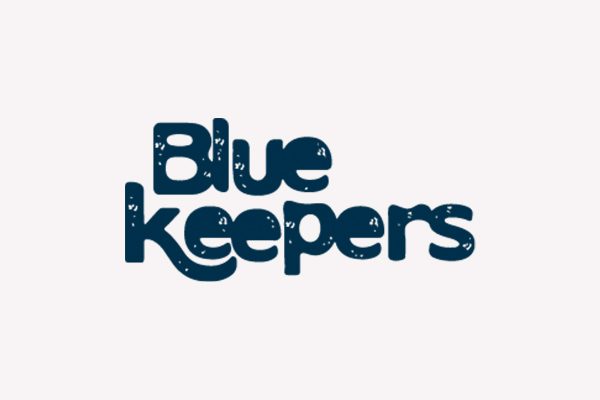 Blue Keepers
At the initiative of the Rede Brasil do Pacto Global, it brings together companies from various sectors to face the challenge of discarding two plastics in the seas and Braskem participates in the movement. With joint articulation and focus on waste management, the project acts to generate an impact in the short, medium and not long term through diagnostic fronts, solutions, pilot projects and public management.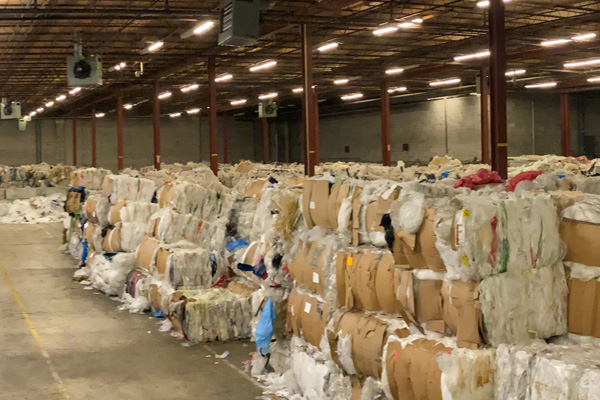 Braskem and Nexus Circular
In the United States, Braskem signed a definitive 10-year commercial agreement for the supply of circular raw materials, coming from a new chemical recycling unit of Nexus Circular, a company that converts plastics, which are difficult to recycle, such as plastic films discarded in landfills , in raw material. In January 2022, Braskem concluded a strategic investment in the company.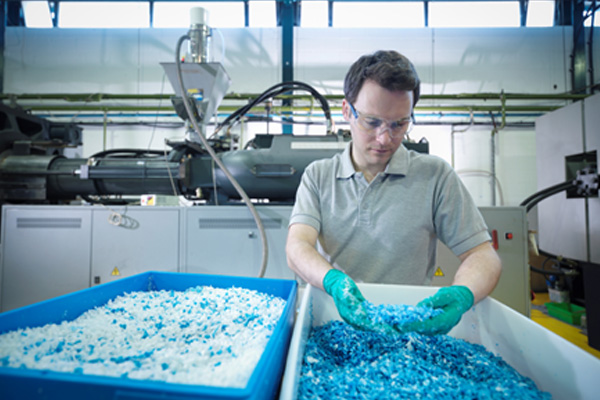 Braskem and Wise Plásticos S.A.
Braskem signed an agreement with Wise Plásticos S.A., one of the main Brazilian players in mechanical recycling, for the acquisition of 61.1% of the company's share capital, expanding even more the recycling capacity of plastic residues for transformation into post-process recycled resins. consumption. Braskem and Wise continue to operate independently.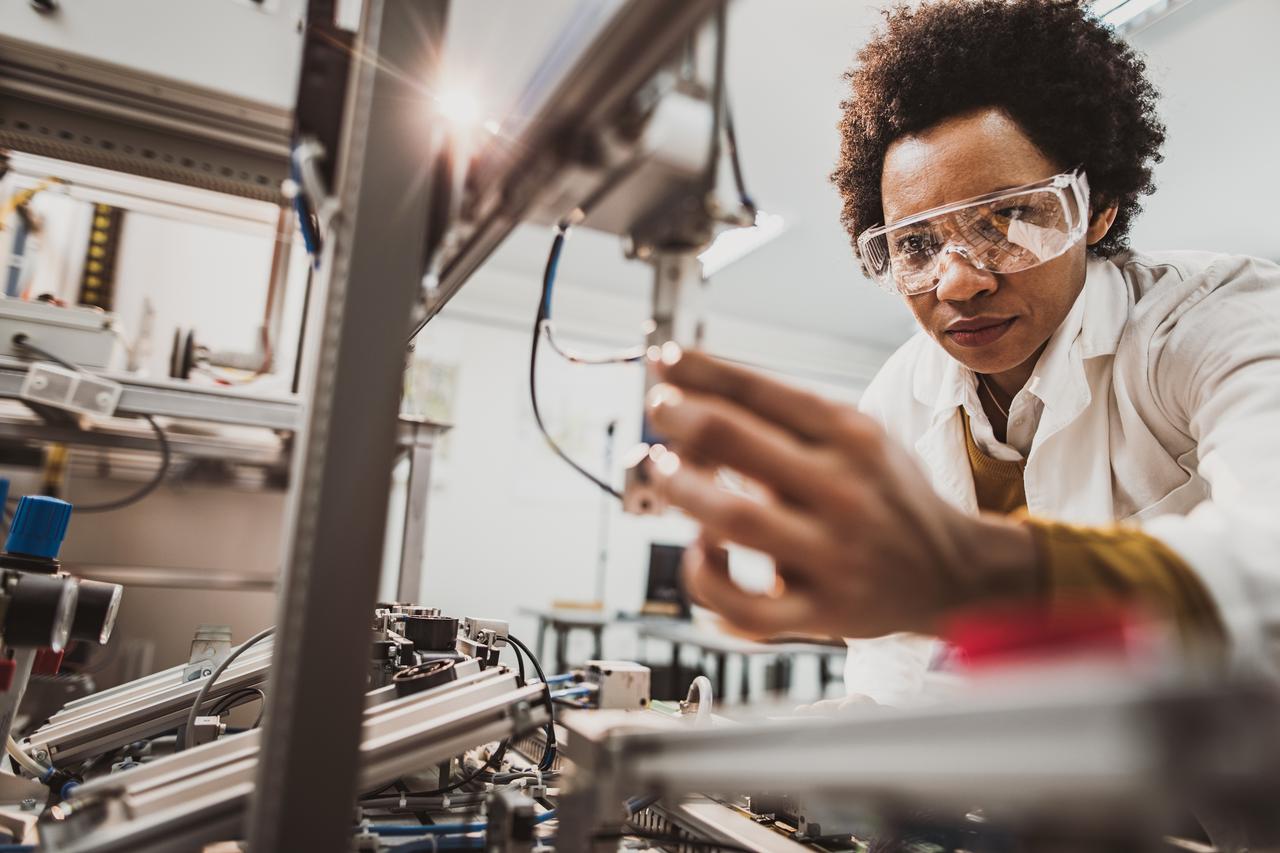 Braskem proprietary technology
Development of pioneering non-pyrolysis technology for chemical recycling with the aim of transforming plastic waste into basic chemicals. Using a catalyst and proprietary process technology, it breaks the plastic molecules making other future applications possible. The project contributed to the circularity of plastic, with low carbon emissions and also traces fewer pollutants in recycled resin.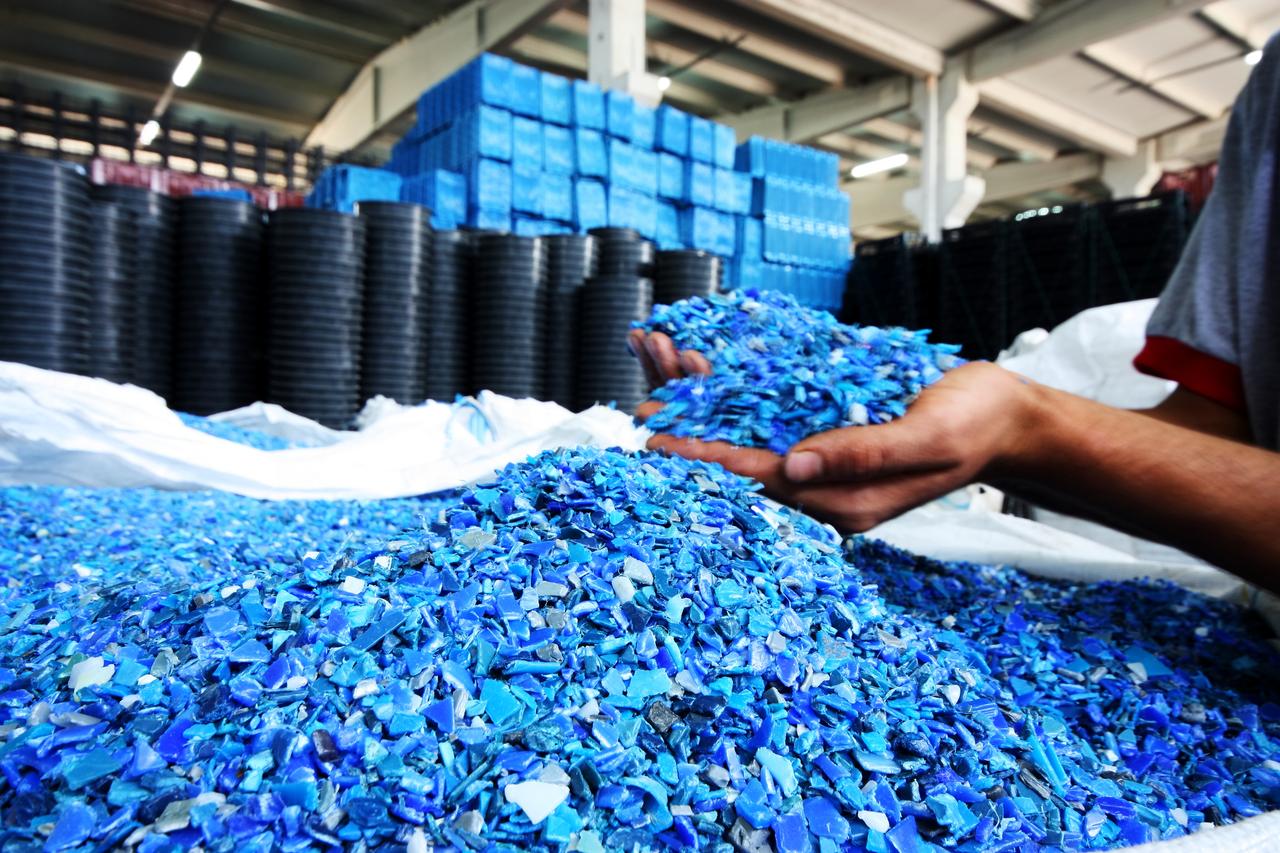 Circular economy island
Braskem has a Circular Economy Island, located at the Triunfo (RS) Innovation and Technology Center to develop, test and enhance the performance of circular products. The Island has the objective of accelerating the development and applicability of post-consumer recycled resins, tracing gains in quality, variety and efficiency to meet the highest demands of the plastic market and the packaging sector.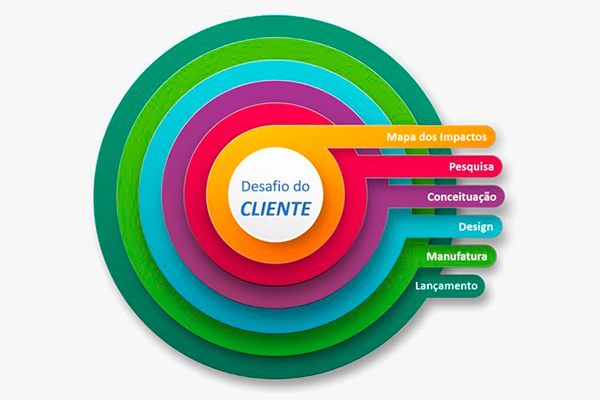 Design for Environment
Aiming for more sustainable and circular packaging, we developed a design for environment methodology that uses life cycle analysis to identify environmental hotspots throughout the product life cycle. From this scientifically identified gap, the next step is to explore the consumer universe and their journey, maximizing attractiveness and usability. The ideation/prototyping/testing loop is repeated until we can combine sustainability, circularity and consumer experience in one product.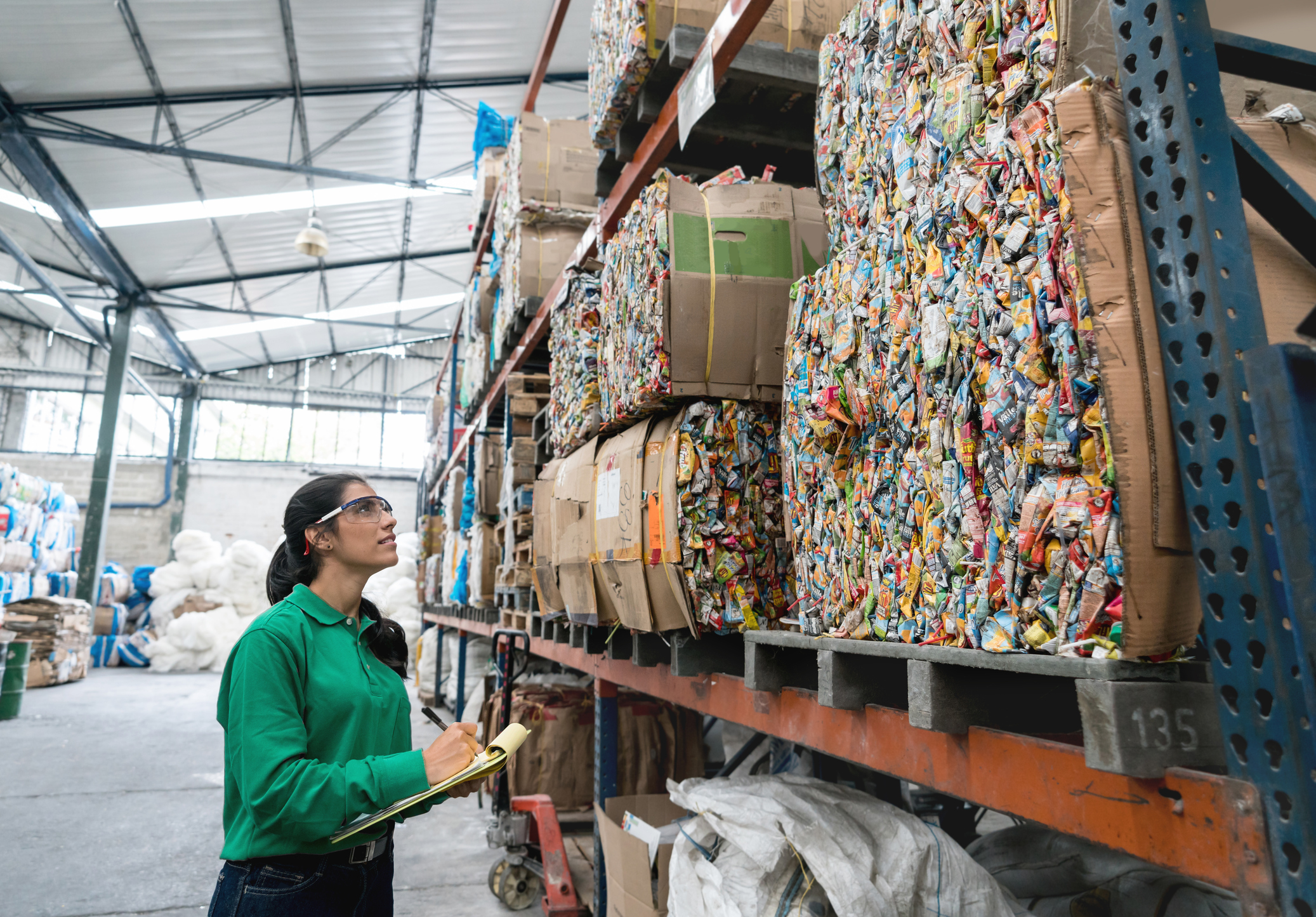 Hybrid chemical and mechanical recycling process
Braskem joined forces with Case Western Reverse University (CWRU), MH&R, SANDIA National Lab, Lawrence Livermore National Lab and P&G, USA, to develop a new way to separate the components of multi-layer packaging. The initiative proposes a process of innovative and disruptive approach to create alternatives to recycle multi-layer packaging, a current challenge for the industry once its elements are more difficult to be separated and recycled than traditional ones. Through technology, Braskem and its partners will be able to separate both layers (polyolefinic and non-polyolefinic), allowing them to be sent for mechanical or chemical recycling.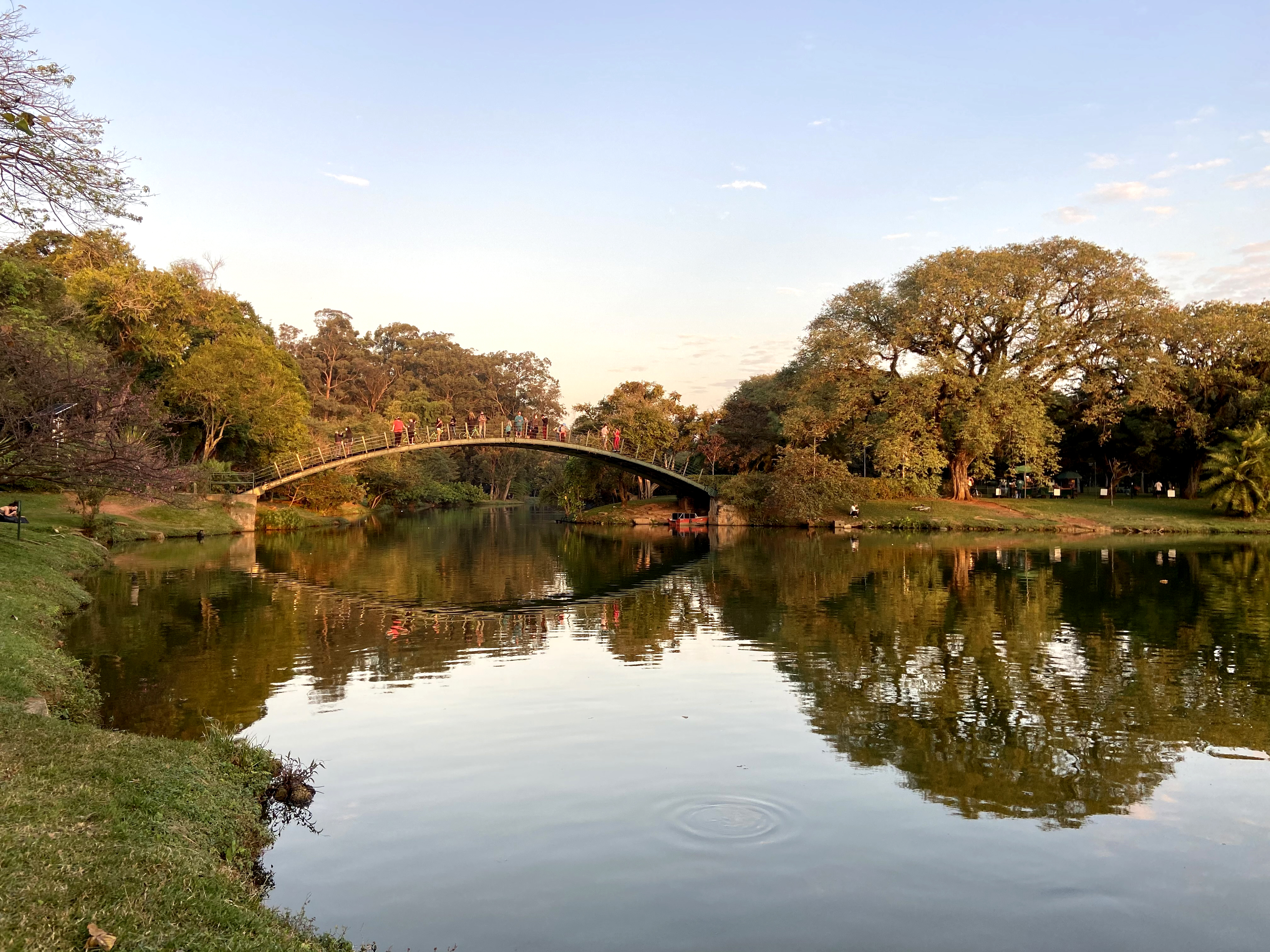 Ibirapuera Park
Ibirapuera Park is working to be the most sustainable park in Latin America, with the goal of being zero landfill by 2025. And we join them to change the destination of the park to the most admired green area in the city of São Paulo. Aligned with our commitment to eliminate plastic waste, we announce the sponsorship of Ibirapuera Park. Our partnership would have as its main objective to support the Ibira in front of waste management, encouraging proper disposal and making recycling viable. Isso through a Waste Center within the park itself, in addition to digital and analog collectors, so that everyone can dispose of their waste properly.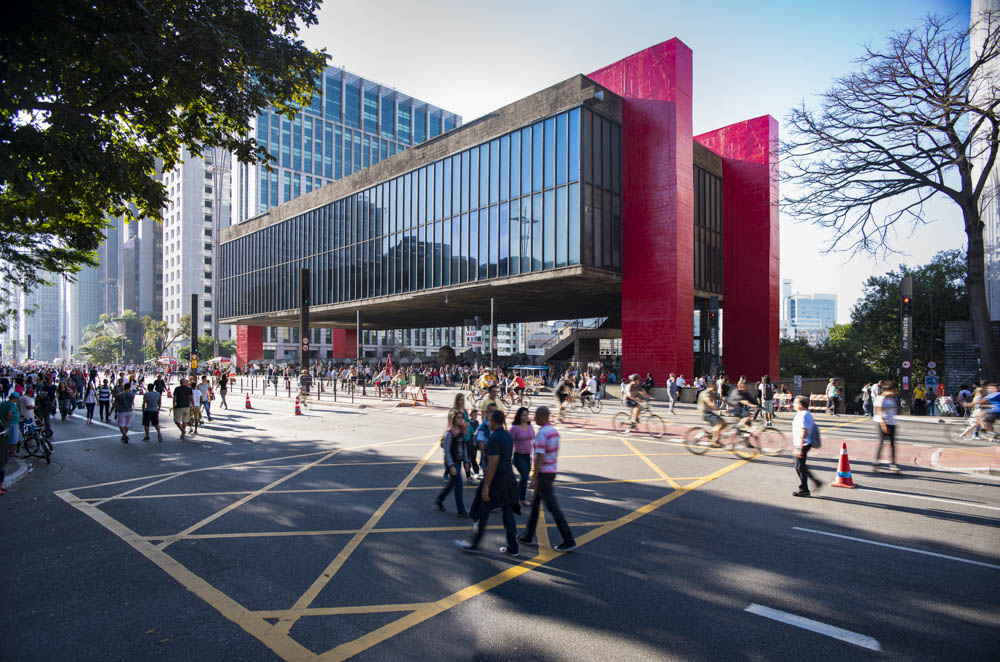 MASP
The Masp fears the challenge of becoming a more sustainable museum and Braskem supports this initiative. Among the fronts of action, the partnership with the museum is promoting better waste management by beginning the installation of wastewater drains with selective collection and carrying out a proper destination of recyclable products in addition to presenting actions of conscious disposal and image of plastic for the public .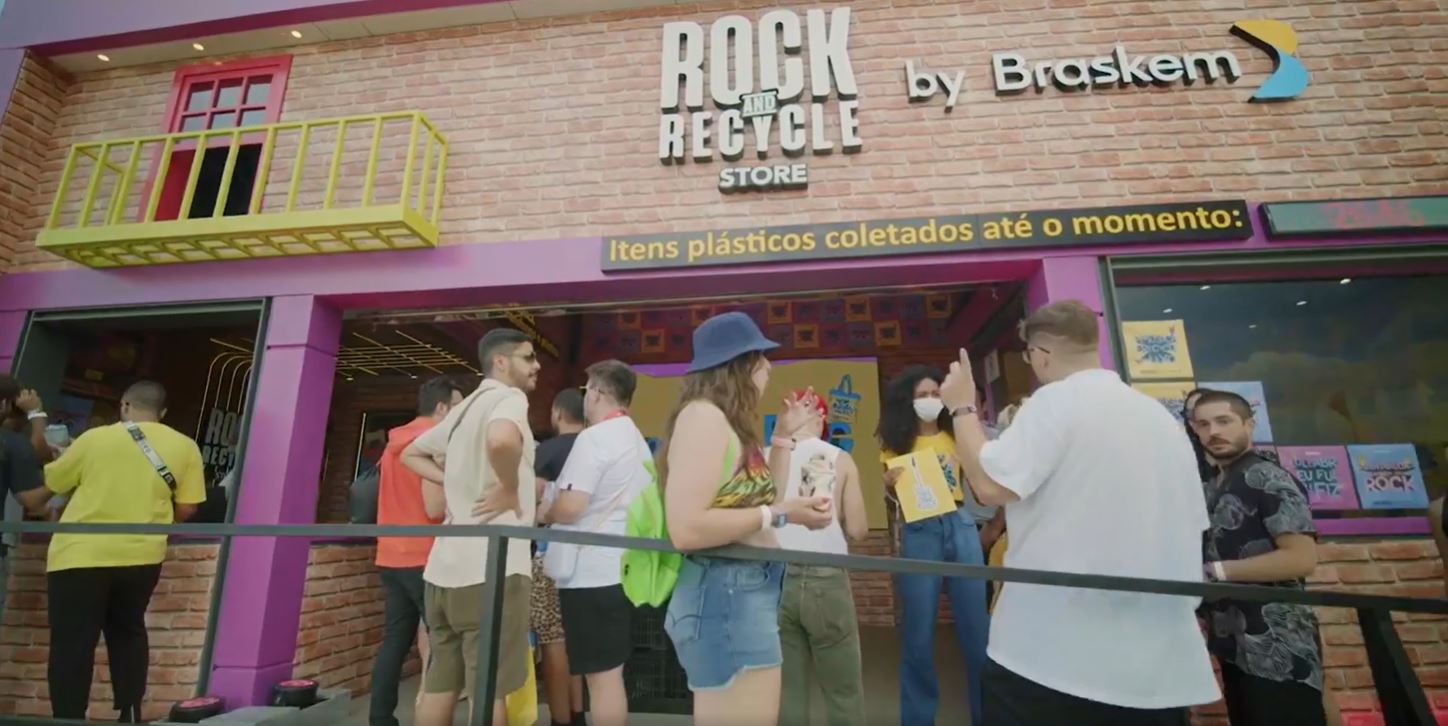 Music festivals
Braskem was present at the Rock in Rio, Lollapalooza and Popload festivals, promoting awareness regarding the correct disposal of waste and the recycling of plastic, through exchanges of plastic waste for toasts.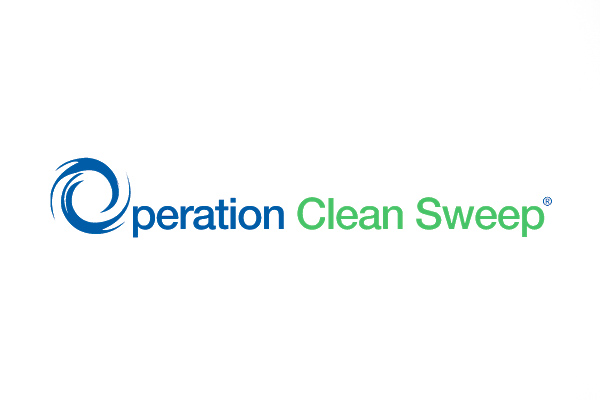 Operation Clean Sweep
We are members of the Operation Clean Sweep (OCS) program and we are committed to adopting the best practices in relation to the control of pellets, flakes and dust in all our industrial units. Currently, we are members of OCS Blue, the highest level of participation in the program, both in Brazil and in the United States. The actions of the Pellet Zero Program, together with the other actions for the containment of pellets in the units, will contribute to the collection of approximately 2 thousand tons of pellets, flakes and post-fossem, preventing them from entering rivers and seas.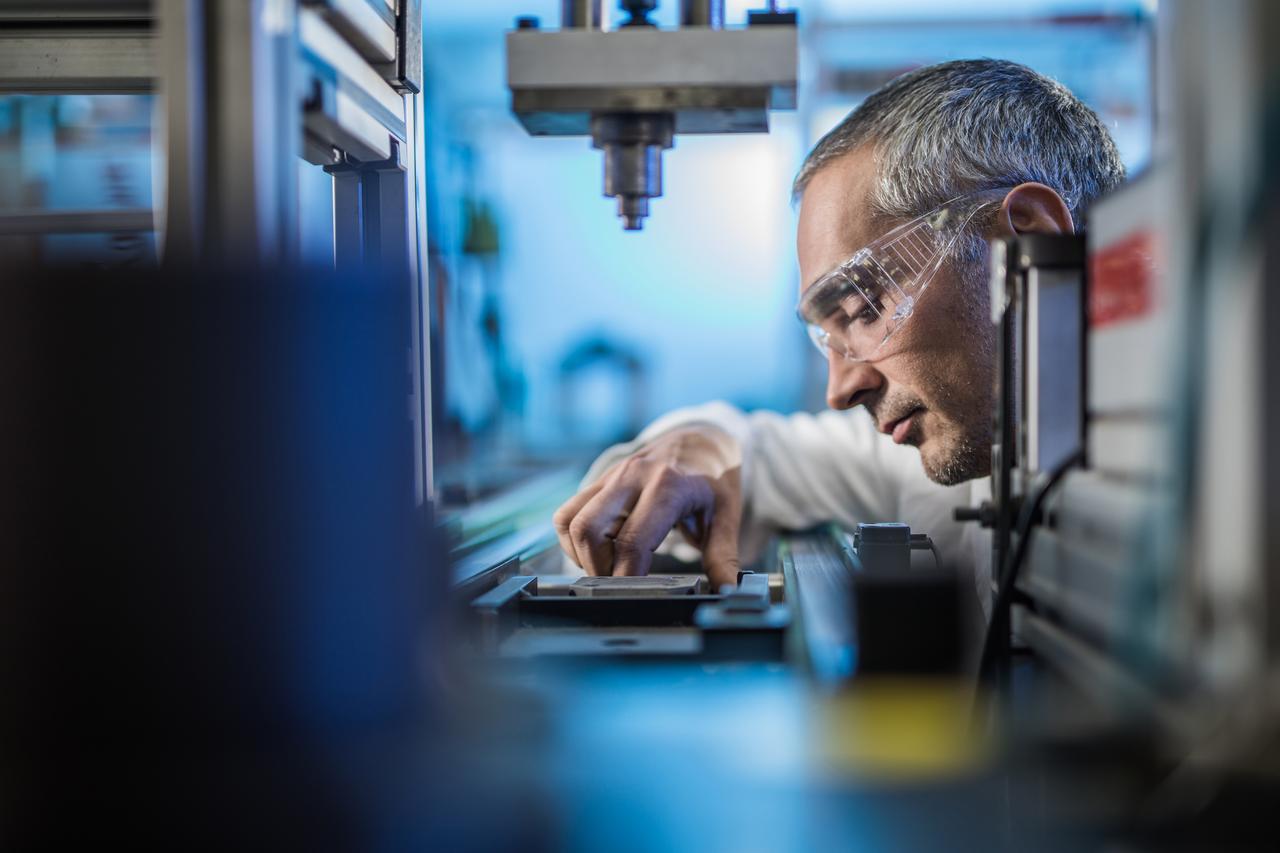 Senai Partnership
Cooperation agreement between Braskem, the Carioca Catalysts Factory (FCC S.A.), Senai Cetiqt and COPPE/UFRJ to enable or develop catalysts that improve the efficiency of pyrolysis technology, a process capable of breaking the molecules of plastic resins by means of heat, transforming-again in raw material that can be reinserted in the production chain of plastic. The expectation is that these catalysts improve the quality of the products generated in the chemical recycling process of plastic waste.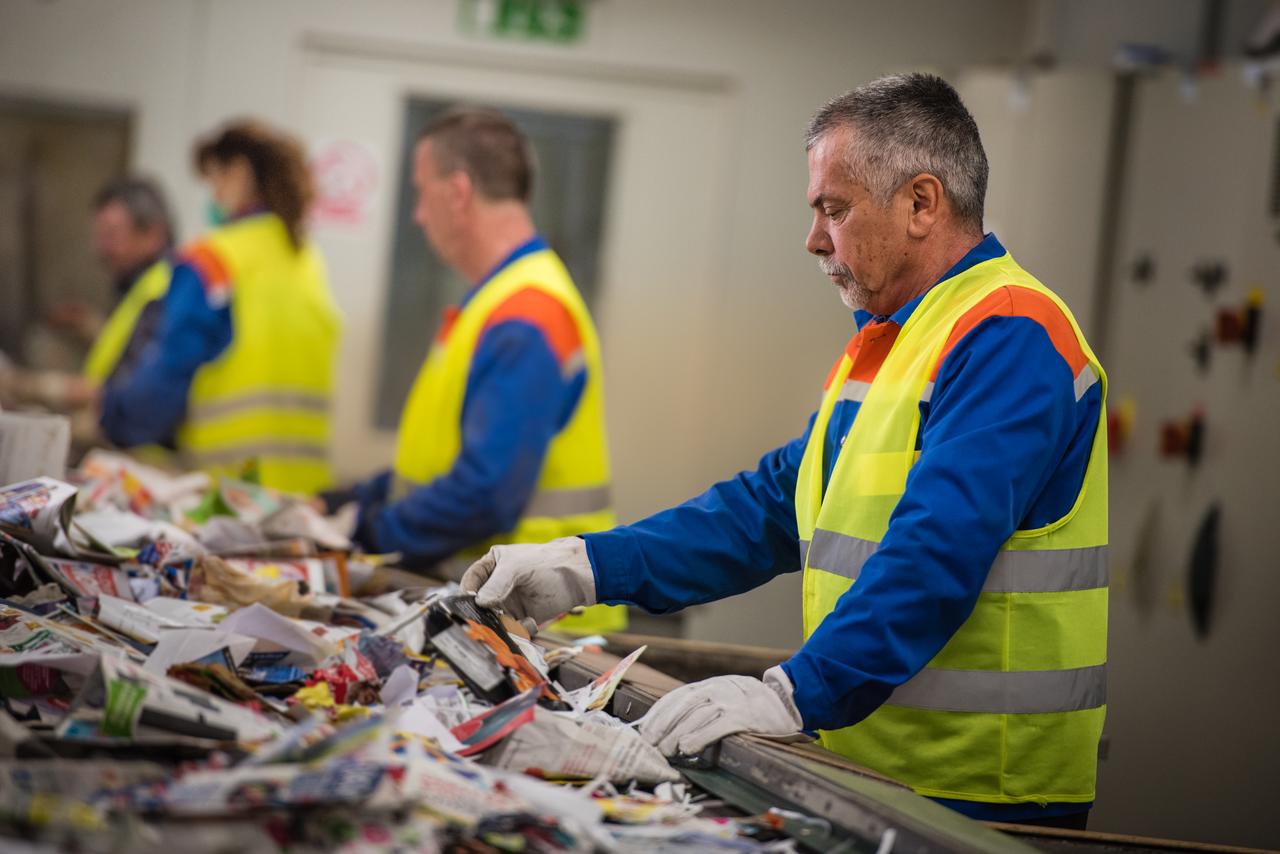 Technical feasibility studies
To continue investing in chemical recycling, Braskem is developing technical feasibility studies with companies specialized in conventional and alternative technologies. These studies seek to evaluate and compare technologies for chemical recycling in order to promote plastic recycling in all regions where Braskem operates.