Braskem opens logistics hub in Singapore in partnership with A.P. Moller - Maersk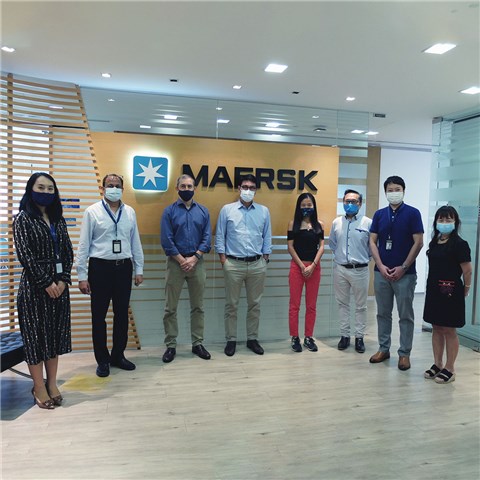 Braskem, Latin America's largest petrochemical company, has entered into a strategic partnership with global logistics player A.P. Moller - Maersk to open a new logistics hub in Singapore. The agreement will enable Braskem to supply its customers in Asia with regular access to its broad portfolio of polymer products.
After Braskem's first polyethylene vessel entered into the Port of Singapore earlier this year, this latest development reinforces the company's presence as a key local player in Asia. Singapore had already served as the headquarters of Braskem's Asian operations for over 10 years through a regional commercial office, with the addition of a logistics hub now allowing it to fully account for growing demand from markets such as China, India, Japan, Indonesia and Thailand.
The new partnership with A.P. Moller - Maersk will see it manage the hub's operations and focus on global logistics and multi-carrier Hub-in-Transit services in the Port of Singapore. Despite the global pandemic disrupting global supply chains. Braskem - as the world's leading producer of biopolymers - made the decision to invest in the partnership and jointly develop solutions that give the region's markets increased access to critical products like sustainable packaging.
This new development comes off the back of Braskem's existing partnership with PSA, whose specially curated Forward Hubbing Scheme allows Braskem to use PSA Singapore - the world's largest container trans-shipment hub - as a regional distribution focal point. This offers it the fastest lead time to market and comprehensive access to PSA Singapore's inventory details.
"Our growth strategy is fully based on innovation and sustainable development. Strong and consistent presence in a powerhouse like Singapore creates unique opportunities to become agile and consistent at the same time," said Roger Marchioni, Director of Braskem Asia.
Learn more about A.P. Moller - Maersk click here .