All News
Press Releases
• October 14, 2022
Braskem promotes plastic circularity and disruptive innovation at the 2022 K Fair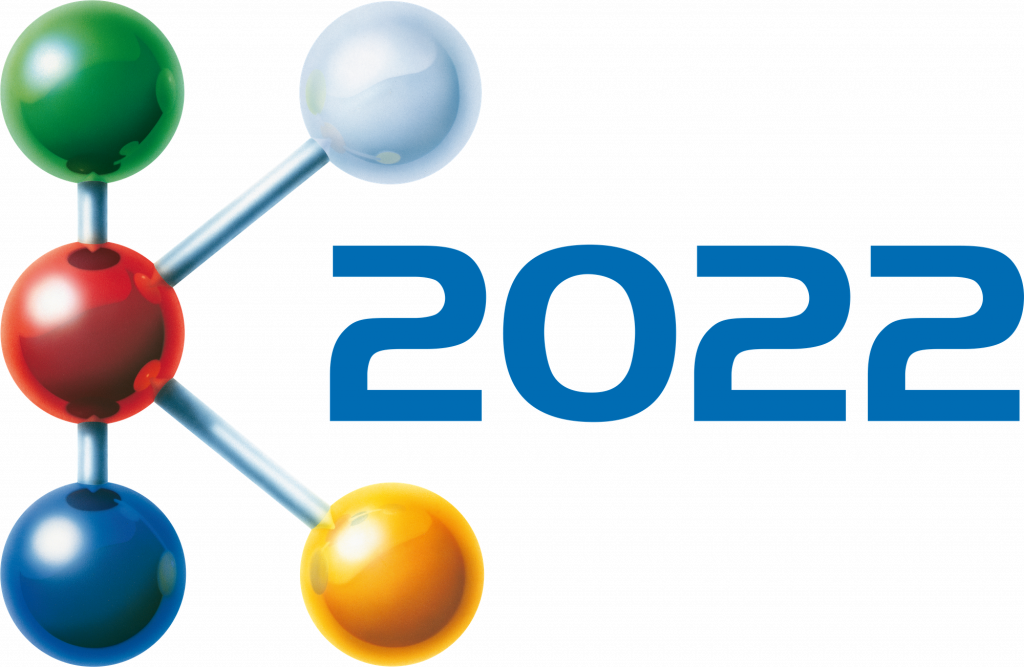 Braskem, a market leader and pioneer in the production of biopolymers on an industrial scale, will be revealing numerous new developments during the 2022 K Fair, which takes place in Düsseldorf, Germany, on October 19. The company will showcase several innovations and an initiative that aims to further expand the use of recycled resins in the chemical and plastics industry.
Roberto Simões, Braskem's CEO, reinforces that "innovation has always been in our DNA, as part of our tireless pursuit of a more sustainable future. Being innovative enables us to move forward on our commitments to the environment, such as the transition to a clean and renewable energy matrix and the development of solutions for a more circular and carbon neutral economy."
WENEW: BRASKEM'S NEW GLOBAL CIRCULAR ECONOMY ECOSYSTEM
Braskem recently announced the launch of Wenew, its circular economy ecosystem, which encompasses four pillars: products, education, technology, and circular design. Moving forward, Braskem's circular products, its initiatives to raise awareness about conscious consumption and proper disposal, as well as the technologies that support the company in its journey towards the circular economy will be identified by this brand.
In addition to these solutions, Wenew will include Wemove, a variation of the name that guides Braskem's way of thinking and acting in promoting the circular economy, initiatives that are concerned with raising awareness about the environment, conscious consumption, and proper disposal for the end user.
"Wenew emerged from our insatiable desire to do something new to build an increasingly sustainable world that values collective efforts," explains Edison Terra, vice president of Olefins and Polyolefins at Braskem in South America. "Wenew is more than just a brand. It was born to further drive the efforts towards promoting the circular economy by showcasing Braskem's initiatives and by engaging and inspiring our stakeholders to take collective action for a better world. This initiative will have a tremendous impact on Braskem's growth strategy and on the achievement of its targets to reduce plastic waste. In other words, it is a big step taken by the company towards the circular economy."
COMBATING CLIMATE CHANGE
Another topic that will get a lot of emphasis during the event is the fight against climate change, a theme, which is present in our macro-objectives and several Braskem initiatives and solutions. During K 2022, the company will highlight recent actions and investments in research and in the development of technologies for the production of resins and chemicals with increased carbon capture, as well as actions to encourage energy efficiency and the use of renewable energy sources.
"Working in collaboration is crucial to fighting climate change. Thus, Braskem has been working together with society, governments, the industry, and relevant stakeholders in the value chain to foster the sustainable solutions of chemicals and plastics that improve people's lives", comments Walmir Soller, vice president of Olefins and Polyolefins at Braskem in Europe & Asia.
Under the I'm green TM brand, the company has offered, since 2010, a broad portfolio of ethanol-derived products that come from sugarcane and are therefore renewable.
Braskem's ambition is to be the global leader among petrochemical companies with the best indicators in terms of greenhouse gas (GHG) emissions, as well as being a key player in carbon capture through the production of materials with renewable raw materials. By 2030, we aim to have reduced emissions of greenhouse gases by 15%, while our objective is to achieve carbon neutrality by 2050.
INNOVATION IN MULTIPLE AREAS
Braskem will present disruptive innovation initiatives at K 2022, which are contributing to driving sustainable practices throughout the production chain.
In August, the company opened Cazoolo, Brazil's first innovation hub focused on the development of circular packaging. Its goal is to drive improvements throughout the packaging cycle, from conception through post-consumption. Clients, brand owners, designers, startups, and universities will be able to create and co-create projects aimed at complete circularity and the lowest environmental impact of their products.
Expanding its developments in the innovation ecosystem, Braskem also introduced Oxygea: a hub for startups that will be able to count on approximately 150 million USD in investment for new business developments. It aims to foster innovation through different mechanisms of interaction with startups, always with a focus on sustainability and digital transformation.
Another innovation-oriented front is the Center for Technology and Innovation (CTI), at the Triunfo petrochemical hub in southern Brazil, where the company promoted an expansion, consisting of equipment and laboratories, that will increase Braskem's research and development capacity. This structure consists of a polymer characterization laboratory, a catalysis laboratory, a petrochemical process laboratory, and a quality control laboratory for second-generation equipment.
Braskem has also been working to identify new areas for the application of plastics. In the case of rail transportation, the company developed a solution for replacing wooden sleepers with sleepers made from plastic. Named "Smart Rails," they consist of a fiberglass polypropylene coating and high-density polyethylene blocks - a true innovation in the development of materials for fixed routes and a new approach to polymeric sleepers. In addition to being lighter and having a smaller environmental impact, plastic sleepers have better operational performance, reduced deployment cost, and benefits clients due to lower maintenance requirements.
USE OF BRASKEM SUSTAINABLE PRODUCTS BY OTHER COMPANIES
The extension of the company's commitment to sustainability, the circular economy, and the fight against climate change can already be seen in several joint initiatives between Braskem and major manufacturers of transformation equipment, such as Carnevalli, Aoki, Kautex, Gabler/Kiefel, Fanuc, and Reifenhäuser. Most of these machinery suppliers use and attest to the quality of Braskem's sustainable raw materials and, for this reason, these materials will be displayed at their booths at K 2022.
RECOGNITION FOR DIVERSITY, EQUITY, AND INCLUSION
Braskem will also bring the importance of promoting human rights and diversity throughout the production chain as well as contributing to the development of local communities to K 2022.
In 2021, the company joined the Bloomberg Gender-Equality Index 2021 (GEI), in addition to receiving the seal of the sixth edition of the Gender and Pro-Race Equality Program, awarded by the Ministry of Women, Family and Human Rights (Ministério da Mulher, da Família e dos Direitos Humanos, MMFDH), the UN Women and the International Labor Organization (ILO). In 2019, the company was awarded the Will Award (Women in Leadership in Latin America), which highlights companies with good practices for promoting gender equality and including women in leadership roles. Braskem was also recognized by the Out & Equal Workplace Advocates, the world's largest organization for LGBTQIA+ rights in the workplace, as the best Brazilian company to develop actions that include this target group.
Service - Braskem at the K 2022 Fair
Date: 19 to 26 October 2022
Booth location: Hall 6 - Stand D27
ABOUT THE BRASKEM 360° PLATFORM
A virtual and interactive platform designed to strengthen the company's identity and innovate in the way it communicates its projects, investments, products, and actions linked to the circular economy and bring new experiences from the real world to the digital. It came about as an initiative to give continuity to Braskem Week, the first proprietary virtual fair that took place in 2021 and provides free access to content in the most diverse segments, projects, and events promoted by Braskem.
Related News