Braskem Launches Annual 3D Design Competition for Universities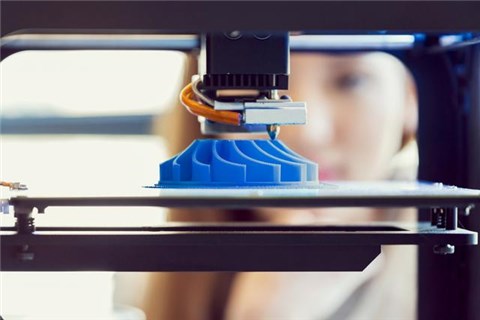 Braskem (B3: BRKM3, BRKM5 and BRKM6; NYSE: BAK; LATIBEX: XBRK) ("Company"), the largest polyolefins producer in the Americas, as well as a market leader and pioneer producer of biopolymers on an industrial scale, announces today the launch of its design competition, New Dimensions powered by Braskem 3D. In alignment with Braskem's Global Sustainable Development Strategy, the award program was developed to capture the imagination of university and college students across the United States and inspire them to create to develop the next generation of 3D printed designs using Braskem's portfolio of polypropylene (PP) 3D printing offerings for the benefit of people and society.
Mark Nikolich, CEO, Braskem America, stated, "This is an exciting moment for Braskem. It's critical for society to inspire and develop the tremendous potential of our future leaders. I am excited to see what these talented students can create, and how we can support them to turn their ideas into reality. Our polypropylene is ideal for 3D printing based on its dimensional stability, impact strength, chemical resistance, and durability. I believe these students will imagine and create things that we never thought possible with our polypropylene."
The competition has two categories: "Industrial Applications" and "Quality of Life." The students will be challenged to develop sustainable and innovative 3D printed designs that offer new benefits to people and society in areas such as aerospace, transportation, mobility, and medical applications. The first year of the competition Braskem has invited students from California Polytechnic State University, Virginia Tech, Carnegie Mellon University, and Penn State University to compete for cash prizes for best design. Registration for the award program opens February 1. The 3D printed submissions will be judged on design creativity, use case, sustainability, and design, as well as fit and finish of the final printed idea. In subsequent years, Braskem will make the competition more widely available to additional Universities.
To help judge the competition, Braskem has recruited industry experts across the 3D value chain. The judges for the New Dimensions powered by Braskem award program are Haleyanne Freedman, Global Engineering Market Manager - Additive Manufacturing, M. Holland; Dylan George, Application Engineering Manager, Ultimaker; Adam Hecht, Co-founder, DiveDesign; Guénaël Morvan, Application Engineer, nTopology; Eric Welch, Director of Experiences, The Franklin Institute; Jake Fallon, 3D Product Innovation, Braskem; and Michelle Sing, 3D Product innovation, Braskem. To learn more about New Dimensions powered by Braskem, visit https://www.braskem.com/3daward .
Polypropylene filaments have a lower density than other plastics making it up to 40% lighter than traditional PLA and up to 3 times stiffer than ABS. In addition, polypropylene filaments do not require any drying prior to printing, unlike other materials such as nylon, making it more efficient to work with. These properties, combined with the recyclability of polypropylene, make it an attractive material for a wide range of 3D printing and additive manufacturing applications. Braskem filaments are designed with the end user in mind, making them a great choice for automotive, aerospace, medical, packaging, and other consumer applications. To learn more about Braskem's expanding portfolio for 3D printing and additive manufacturing, visit https://www.braskem.com/usa/3d-printing .