Braskem offers its customers diverse solutions for the paint market.
Solvents, hydrocarbon resins and plastic paint containers make up the Company's portfolio and show the importance and the advantages of chemistry and plastics.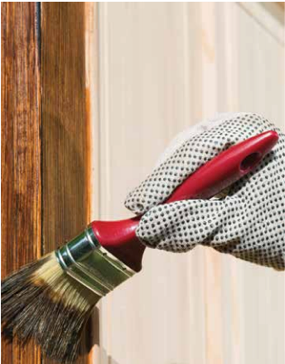 Solvents
Solvents are indispensable in the manufacture of paints. Their correct use facilitates the application of paint and assists in the formation of a film that has high quality and is free from defects.
They serve segments such as:
Original automotive paints and repainting;
Real estate paints such as synthetic enamel, lacquers and varnishes for wood and metal;
Industrial coatings used in tanks, vessels, silos, containers, and road paintings;
Printing inks – offset printing for the graphic industry, in magazines and books.
Check out Braskem's innovations for this market
Hydrogenated Solvents
Isoparaffin, a special high-performance line, ensures the production of odorless, colorless solvents.
Aromatic Solvents
Braskem's 9-Carbon Aromatic Solvent, HS-100, has great potential for applications in the paint industry, as its solvency power is higher, with a slower evaporation rate.
Want to know more? Click here to see Braskem's Solvent catalog.
Hydrocarbon Resins
Braskem's hydrocarbon resin, Unilene®, acknowledged worldwide for its quality and exported to over 20 countries, can be used in paint formulations in various types of applications. When applied in paints, Unilene® adds benefits such as quick drying, moisture resistance, brightness, etc.
Plastic Paint Containers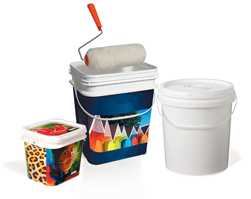 The market for plastic paint containers is growing in Brazil and is already a reference in other countries.
They are produced with polypropylene, come in different shapes, and have a capacity of 3.6-20 liters. They are 100% recyclable containers, being lighter and more ergonomic and allowing excellent finish possibilities with in-mold labeling – a process for direct decoration in the mold.
In addition, they can be developed with unique shapes, in transparent format, and bringing functionality to use.