Todas as notícias
Press Releases
• April 25, 2022
For the first time, Braskem participates in Rio2C, with debates focused on sustainable innovations through chemicals and plastics
The conference brings together the biggest names in the Creative Industry in Brazil and worldwide for discussions on visions of the future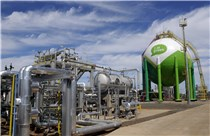 Braskem, committed to sustainable innovation, a market leader and pioneer in industrial scale biploymer production, participates for the first time in Rio2C, Latin America's biggest technology, creativity and innovation event, due to take place from April 26 to May 1st in Cidade das Artes, state of Rio de Janeiro.
For the occasion, experts from several areas and professionals from different sectors will meet to discuss visions of the future in the various fields in which they work.
"It is an unprecedented participation by Braskem at the festival, where we will have the opportunity to hold dialogues on our initiatives in sustainable innovation, our concerns, challenges and market visions with those who understand the subject. We believe disruptive innovation is the way forward to achieve real sustainability and this will be the time to talk about actions we have developed in innovation and sustainability", says Ana Laura Sivieri, Marketing and Communication Director at Braskem.
Rio2C expects more than 20,000 people attending the six days of events, with more than 250 panels and participation of more than 1,000 speakers, besides rounds of business meetings and registrations for project pitches.
In order to make Braskem initiatives tangible about developments connected to the event's topic and to encourage networking with market players, the company will participate in four important events in Rio2C.
In the Conference, Braskem will present - together with CBA B+G and RedBandana Branding and Design - about Design for Environment, highlighting design as a strategic driver for sustainability. The presentation will also address how the work of creation work can be directed from a strategic perspective, supported by tools and aimed at sustainability, which is crucial for decision making from the moment a product is conceived to its disposal.
Braskem will present the Design for Environment concept and cases of developing packaging that seek the least environmental impact as well as product life cycle analysis (LCA). In addition, it will address Cazoolo, the Circular Economy Packaging Development Center, with its operations starting in July in the state of São Paulo, intended to be an innovation hub for conceiving and developing more sustainable packaging through improvements in package design and journey, targeted at circularity.
"For Braskem, innovation and collaboration are key elements for transitioning from a linear to a circular economy. We will show how relevant methodologies, such as Design for Environment, which take into account Circular Economy concepts, can strategically drive products and packaging development projects towards sustainable development in their decision-making process", explains Yuri Tomina, Green PE and Market Manager at Braskem.
On another day of the event, Braskem will present a panel about design for sustainability, to discuss challenges in developing packaging for the circular economy. The company will discuss how industry is transforming its planning and production dynamics with an outlook to a more sustainable future.
On another front at Rio2C, Braskem will join an evaluation jury of startups selected by Rio2C in areas such as Architecture, Art and Design and Science & Technology. Also in this field, the company will participate in a panel on "The role of open innovation for the circular economy of plastics".
Service
Braskem at Rio2C 2022
Date: April 26 to May 1st
Address: Cidade das Artes - Av. das Américas, 5300 - Barra da Tijuca, Rio de Janeiro - RJ
For more information related to press, please contact:
CDN Communication
(11) 3643-2906
(11) 3643-2919

Imprensa
Se você é um profissional da imprensa, a Braskem tem um canal feito só pra você.
Acesse aqui
Customers
Become a Braskem customer
Braskem is one of the largest suppliers of chemical and petrochemical products in the world, recognized for its focus on sustainable development, innovation and quality.
We believe in lasting partnerships, we have a broad portfolio of products and we work together with our customers to create new practical and sustainable solutions in all markets.
Talk to our sales team