Todas as notícias
Press Releases
• November 4, 2021
Event sponsored by Braskem to debate trends and innovations for chlorine-soda and by-products
Braskem sponsors the Annual Meeting for Safe Transportation and Distribution of the Chlor-Alkali Industry, which will take place on November 12, from 8:30 a.m. to 12:30 p.m., free of charge and 100% virtual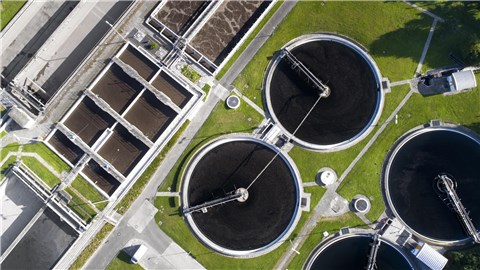 Braskem, a market leader and global pioneer in producing biopolymers on an industrial scale, is the sponsor of the Annual Meeting for Safe Transportation and Distribution of the Chlor-Alkali Industry, which will be on November 12, from 8:30 a.m. to 12:30 p.m., free of charge and 100% virtual.
The event organized by Abiclor [Associação Brasileira da Indústria de Álcalis, Cloro e Derivados (Brazilian Association for the Chlor-Alkali and Derivatives Industry)] represents the interests of the main chlorine-soda producers in Brazil, bringing together the sector's production chain, such as distributors, transportation companies and producers, to discuss topics related to innovation in distribution and transportation of products in the chlorine-soda chain and their by-products, as well as new market trends.
According to Almir Cotias Filho, Vinyl Leader at Braskem, the sponsorship intends to strengthen and share good practices in product transportation and distribution, focusing on safety, innovation and productivity. "It is an extremely important opportunity to bring together the main players in the segment and discuss innovative paths that have the potential of generating benefits throughout the whole chain, in addition to addressing subjects related to the segment's sustainability", says the executive.
Experts in the sector will also have networking opportunities at the event with the main players, aimed at new knowledge for business strategies.
Registration is required in order to watch the event, at the Abiclor website .
For more information related to press, please contact:
CDN Communication
(11) 3643-2906
(11) 3643-2919
Related News

Imprensa
Se você é um profissional da imprensa, a Braskem tem um canal feito só pra você.
Acesse aqui
Customers
Become a Braskem customer
Braskem is one of the largest suppliers of chemical and petrochemical products in the world, recognized for its focus on sustainable development, innovation and quality.
We believe in lasting partnerships, we have a broad portfolio of products and we work together with our customers to create new practical and sustainable solutions in all markets.
Talk to our sales team