Todas as notícias
Press Releases
• March 15, 2022
Braskem opens up opportunity for startups with innovative sustainable solutions
Enrollment for the 2022 edition of Braskem Labs starts in the second half of March and goes through early April; this year, the program will focus on climate change and the creation of an ecosystem to maximize relationships, in addition to the topics from previous years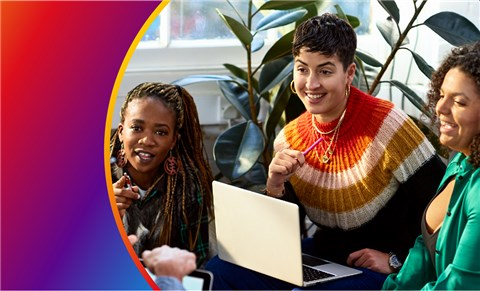 As of March 16, entrepreneurs from all over Brazil can enroll in Braskem Labs to participate in the pioneering open innovation program focused on positive socio-environmental impact, in its eighth edition taking place in 2022. Free of charge registration is open until April 6 on the website http://braskemlabs.com.br .

The program supports startups with sustainable solutions and that support ecoefficiency in the petrochemical chain (for example, working with water and energy efficiency, carbon reduction and compensation), and solutions that generate positive socio-environmental impact from chemicals and plastics - a way for Braskem to stimulate innovation targeted at sustainability, in areas such as agribusiness, biotechnology, circular economy, climate change, packaging, infrastructure and civil construction, health, sustainable chemistry, among others.

Interested parties can choose between the Scale and Ignition modes, which contemplate different business maturity stages. Braskem Labs Ignition is intended for startups that are fine-tuning their business model, while Braskem Labs Scale is intended for those that are already in the traction or scaling phase.

The program achieved a 10/10 NPS in its last edition through qualified individual mentoring and training based on sound methodology, indicating the high level of satisfaction of participant entrepreneurs.

This year's edition contemplates new initiatives on its entrepreneurship platform. One of them is to broaden the reach of Braskem Labs, placing the pursuit of solutions targeting climate change as the main focus when selecting startups for the program. The creation of the Labs Ecosystem is also planned, which intends to maximize relationships built throughout the journey of the platform, bringing together ex-accelerated and accelerated parties, mentors and team members working with open innovation in an environment of exchange, co-creation and development.

The program will be conducted in a hybrid format, mostly remote, with three in-person meetings, and, once again, co-sponsors will participate - major Braskem partner companies - in order to contribute towards business enhancement, with the presence of mentors, aimed at contributing with commercial links that can generate potential joint business.

Participants will begin the acceleration program by onboarding in the first in-person encounter. The second encounter will consist of a round of meetings between startups and various guests to generate connections, like speed dating. Finally, the demoday will take place, the final event where startups present their solution to a panel made up of Braskem and guests, such as clients, brand owners, investors, etc.

Since its creation in 2015, more than 110 startups were accelerated by the two programs, with around 30% having set up business partnership with either Braskem or one of the co-sponsors. Last year, 45% of the accelerated solutions by Braskem Labs targeted the circular economy and more than 15 partnerships are currently undergoing negotiation.

"We believe that changing the image of plastics goes through this innovation and collaboration process. We seek to keep our purpose dedicated to projects that have a positive socio-environmental impact", says Karla Censi, sustainable solutions manager in charge of the acceleration program at Braskem.

Both programs are supported by Quintessa, an impact accelerator that is present throughout all Braskem Labs stages, from selecting participating startups to presentation in Demoday, the event held at the end of each edition.

"Braskem Labs is an exemplary program, as it integrates innovation and sustainability related to the business of major companies. The Braskem team's commitment, all the way up to senior management, makes the program an excellent entry point for entrepreneurs from all over Brazil who want to grow, develop and potentially have business as partners with Braskem", adds Anna de Souza Aranha, Director at Quintessa.

Braskem Labs is entirely equity free, that is, in the end supporting companies do not become shareholders in the startups, which reinforces the program's position in favor of the ecosystem and entrepreneurs.

For more information related to press, please contact:
CDN Communication
(11) 3643-2906
(11) 3643-2919
Related News

Imprensa
Se você é um profissional da imprensa, a Braskem tem um canal feito só pra você.
Acesse aqui
Customers
Become a Braskem customer
Braskem is one of the largest suppliers of chemical and petrochemical products in the world, recognized for its focus on sustainable development, innovation and quality.
We believe in lasting partnerships, we have a broad portfolio of products and we work together with our customers to create new practical and sustainable solutions in all markets.
Talk to our sales team