Braskem invests in studies aimed at reintroducing multilayered packaging to the production chain
With an investment of more than USD 2 million, a joint project with partners in the USA is aimed at developing technology to leverage the recycling of complex packaging by recycling a mix of different types of inputs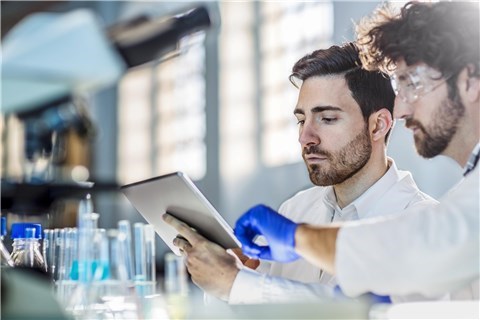 In line with its innovation and sustainable development strategy, Braskem has increasingly pursued investing in research and technologies that facilitate mechanical and advanced recycling processes for multilayered packaging, that is, packaging made with many layers of different types of materials, including plastics.
In this context, the company has joined Case Western Reserve University (CWRU), MH&R, SANDIA National Lab, Lawrence Livermore National Lab and P&G, in the USA, to develop a new method of separating components in this type of packaging. Known as Mechanical Chemical Hybrid Process, the initiative proposes an innovative and disruptive approach to solve one the industry's current challenges: create alternatives to recycle multilayered packaging, since their elements are more difficult to separate and recycle by conventional means.
The project is in the development phase and Braskem's contribution consists of contributing its know-how in polyolefins and polymer processing to these partners, thus enabling progress in the research. "Braskem is constantly investing in new technologies to improve mechanical and advanced recycling and, therefore, we believe we can contribute a lot to the growth of the project, which is different from anything that currently exists on the market", says Antonio Queiroz, VP of Innovation & Technology at Braskem.
This directly relates to Braskem's goal of expanding our portfolio of sustainable solutions to include 300,000 tons of thermoplastic resins and chemicals with recycled content by 2025, and 1 million tons of such products by 2030. "This is a company commitment that stimulates the pursuit of new technologies that facilitate returning plastic waste into the supply chain and transforming it into new products for environmental preservation and sustainability. This initiative is totally in line with our global innovation and sustainable development strategy, focused on eliminating plastic waste and promoting the circular economy", he adds.
Even though it is an advanced engineering solution and very important for the useful life of food and other products, multilayered packaging creates sustainability challenges, as they reduce the mechanical and optical properties of traditional mechanical recycling. Whereas in advanced chemical recycling, this waste contains oxygen in its composition, which makes it difficult to break down its molecules. This process is required to transform them into inputs for the production of new plastics and chemical products.
The idea for the project came up in 2018, but it was in 2020 that Braskem's Innovation & Technology team, together with Professor João Maia's team, responsible for Macromolecular Science and Engineering at Case Western Reserve University, in Cleveland, Ohio, submitted the initiative in response to a notice from the US Department of Energy. The project was approved and the university received more than 2 million dollars in investment for more detailed studies that will enable understanding its practical feasibility and possible scaling of the technology.
"There is no better technology solution today than multilayered packaging, where we can ensure unique properties for conservation and transportation. However, these materials pose challenges in order to return them to the production chain after their use. With Braskem's support, its pioneering spirit in the chemical industry and its incentive to bolster the circular economy, we have enabled this study for the recycling of multilayered packaging. In addition, the process design allows for generating high purity polyolefin, as well as the possibility of adjusting usual mechanical recycling. That is, we have outlined a path for popularizing the process", points out Professor Maia, PhD.
Inside the technology

Multilayered packaging composition in general is 80% polyolefin resins - such as polyethylene (PE) and polypropylene (PP) - and 20% non-polyolefin resins - such as polyethylene terephthalate (PET), polyamide (PA) and ethylene vinyl alcohol (EVOH) copolymer - in order to aggregate features such as appearance (brightness, better printing, among others) and gas barriers, especially oxygen, by using layers, which ensures conservation of the product inside.
Through this technology, Braskem and its partners will be able to separate both layers (polyolefin and non-polyolefin), making it possible to enter them into mechanical or advanced recycling. This process works as follows: inside a machine, called a reactive extruder (no. 1 in the image), packages are fused at high temperatures and subjected to different chemical processes that make it possible to remove non-polyolefin layers.
The resulting product in this first stage (polyolefin layers) is sent to mechanical recycling (no. 2) and can be subjected to a second reactive extrusion process (no. 4), where, at high temperatures of up to 350°C (662°F), it will be transformed into waxes or oils with molecules that can be broken down and regrouped so they become new resins for industrial use.
The non-polyolefin input, on the other hand, also recovered in the first phase, will be sent to a re-polymerization process (no. 3), through which it is turned into a polymer again, thus achieving circularity, i.e., it also becomes raw material for the development of a new product.
For more information related to press, please contact:
CDN Communication
(11) 3643-2906
(11) 3643-2919