Todas as notícias
Press Releases
• February 18, 2022
Braskem concludes partnership with AgTech Garage to pursue innovative solutions in agribusiness
The company will be connected to the innovation hub startups, located in Piracicaba (State of São Paulo, SP), for the development of technology and innovative solutions for the chemicals and plastics industries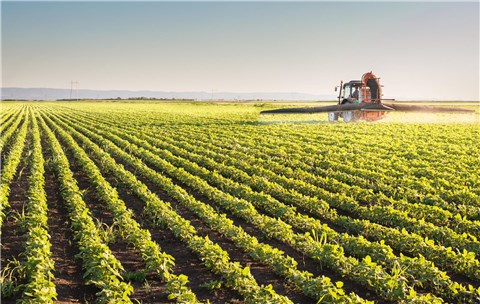 Braskem, the largest thermoplastic resins producer in the Americas, market leader and pioneer in industrial scale biopolymer production, entered into a partnership with AgTech Garage, an innovation hub that brings together large companies, startups and teaching institutions to facilitate and accelerate the development of technology and innovative agribusiness solutions.

With this initiative, the company intends to connect to startups and other AgTech Garage partners to drive, through open innovation, the development of sustainable and innovative plastics solutions in for the agribusiness industry. In addition, the partnership with AgTech Garage will be an important tool to identify and attract agribusiness startups to Braskem Labs, a startup acceleration program to support businesses that develop innovative projects with positive impact on the environment and on people's lives.
"Our strategy includes fostering the development of new technological initiatives for the agribusiness industry. Partnering with AgTech Garage strengthens Braskem's presence in the innovation and entrepreneurship ecosystem in the sector", commemorates Ana Paiva, in charge of market development for the Braskem Agro platform. "Through Braskem Labs, we already have a history of driving sustainable business created from chemicals and plastics in our history, and this partnership with AgTech Garage is important for identifying agribusiness startups that will be candidates for future editions of the program", adds Karla Censi, in charge of Braskem Labs.
AgTech Garage, based in Piracicaba, in the state of São Paulo, is present in the region known as the "Piracicaba Valley", as a reference similar to Silicon Valley, main high-tech generation center in the United States, which has attracted the sights of technology companies, teaching institutions and agribusiness investors.
"It is gratifying to be the hub of choice of Braskem to drive their innovation initiatives for the agribusiness. There is no doubt that the potential of new sustainable solutions in chemicals and plastics, based on circular economy concepts, will be key to the agribusiness chain in the future. It is fascinating to collaborate with Braskem on this journey", adds José Tomé, CEO of AgTech Garage.
For more information related to press, please contact:
CDN Communication
(11) 3643-2906
(11) 3643-2919
Related News

Imprensa
Se você é um profissional da imprensa, a Braskem tem um canal feito só pra você.
Acesse aqui
Customers
Become a Braskem customer
Braskem is one of the largest suppliers of chemical and petrochemical products in the world, recognized for its focus on sustainable development, innovation and quality.
We believe in lasting partnerships, we have a broad portfolio of products and we work together with our customers to create new practical and sustainable solutions in all markets.
Talk to our sales team