Braskem BRL 3.9 billion net profit and sales revenue of BRL 26.7 billion in first quarter
Company continues to demonstrate solid credit metrics and corporate leverage remained low during the first three months of 2022.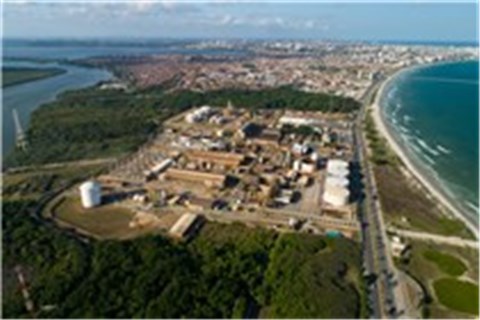 Braskem net profit reached BRL 3.9 billion in the first quarter of 2022, a 56% rise compared to the first three months of 2021 and 632% above the previous quarter. Net sales revenue reached BRL 26.7 billion during the quarter, 18% up compared to the same period last year, and Recurring EBITDA was BRL 4.9 billion, 30% down compared to the first quarter of last year. Corporate leverage, corresponding to the net debt/Recurring EBITDA ratio in US dollars, ended the quarter at 1.0x, while cash was at USD 1.8 billion, a level that guarantees maturing debt cover over the next 69 months, without including the international credit line available through 2026.
"Despite the volatile scenario during the period due to geopolitical tensions, Braskem has posted good earnings, thanks to the diversification strategy in terms of raw materials and geography implemented throughout the past decade. As a result, the Company has become a more resilient company to such market fluctuations", says Roberto Simões, Braskem CEO.
Distribution of BRL 1.35 billion in dividends in May was based on 2021 fiscal year earnings. This was on top of the BRL 6 billion paid out in advance in December, totaling BRL 7.35 billion in dividends, i.e. 77.5% of adjusted net profits for last year.
This year began with a series of social-environmental achievements. Implementation of the Sustainable Development Advisory Board was one of these, which provides support for climate change fighting strategies. The Board comprises four independent experts, selected according to their background and profile diversity. The purpose of this external board is to provide assistance to the Global Sustainable Development Committee, comprising Company executives, in directing its strategies for 2030 and 2050.
The company has renewables and recycling businesses as key "growth avenues" as well as the enhanced productivity of existing assets. Pursuing this strategy, this year has already recorded major achievements in terms of the expansion of the renewables and recycling businesses.
Braskem today announces signing of a joint-venture agreement in the Netherlands with Terra Circular. The joint venture applies an innovative technology to convert low quality plastic waste into end products. The venture has a recycling capacity of 23,000 tons/year of mixed plastic waste into parts via compression molding (plaques for construction use and pallet manufacture). Once the precedent terms are met, Braskem shall become the joint venture's controlling entity, with the possibility of using the technology in other regions.
In March, Brazil's first mechanical recycling line was inaugurated in Indaiatuba (SP). The project is the result of the partnership with Valoren, a technology development and waste management company for transformation into recycled products. An expected 14,000 tons of high quality resin is to be produced by recycling 250 million post-consumption packages made from polyethylene and polypropylene. This resin is to be re-used as raw material in the transformation industry.
During the same month, Braskem announced signing of a cooperation agreement with the Sojitz Corporation to set up a joint venture for the production and marketing of bioMEG (monoethylene glycol) and bioMPG (monopropylene glycol), subject to completing development of the technology. The joint venture business plan envisages investments in three industrial plants during the first phase, subject to completion of development of the technology, which has support and expertise provided by the Danish company Haldor Topsoe.
In April, Braskem announced conclusion of the second agreement with EDF Renewables Latin America for the procurement of wind power, which will enable the construction of a new wind farm in southwest Bahia. The new wind farm, expected to commence operations in 2024, will supply Braskem operations with renewable energy for over 20 years.
In addition, Braskem has acquired a minority shareholding in the Ventos de Santa Amélia and Ventos de Santo Abelardo wind power generation companies, both controlled by the FIP [Fundo de Investimento em Participações (Private Equity Fund)] Salus of the Casa dos Ventos Group, marking the entry of the company into the in-house production of renewable energy market.
In the United States, Braskem has acquired a minority shareholding in Nexus Circular, an advanced recycling company, converting plastic waste intended for landfills into circular raw material, used for sustainable virgin plastics production.
Alagoas
In the state of Alagoas, Braskem is proceeding with implementation of the Financial Compensation and Resettlement Support Program, which is the result of an agreement between Braskem and Alagoas state authorities to assist the population affected by the geological phenomenon in Maceió.
By May, more than 14,000 properties had already been vacated, exceeding 97% of the area defined by Civil Defense Agency. More than 13,000 compensation proposals have been submitted, including 99.5% acceptance. Of these, 10,200 compensations have already been paid out, for a total of BRL 2.18 billion ranging from compensations to financial aid. More than 3,400 compensation proposals have been submitted to merchants and business owners.
The Company has acted proactively on all fronts relating to the state of Alagoas, fully complying with commitments undertaken, and also of note: completion of the environmental diagnostics' work on the area and significant progress in social diagnostics; completion of the Urban Mobility Plan and commencement of actions scheduled for the next quarter; commencement of demolition work on the Mutange embankment; and following up with the salt mine closure plan.
For more information related to press, please contact:
CDN Communication
(11) 3643-2906
(11) 3643-2919