Todas as notícias
Press Releases
• April 28, 2022
Braskem and Lummus: a new chapter in the history of renewable ethylene technology
Partnership focuses on global licensing of the green ethylene technology for commercial production, which will speed up production of chemicals and plastics made from bioethanol, a renewable raw material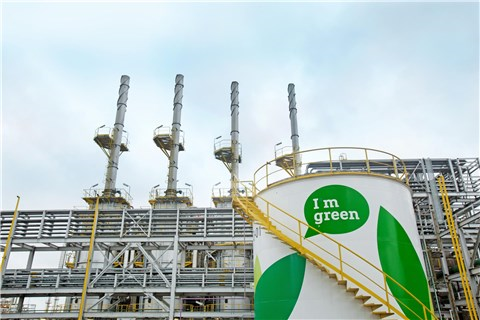 Braskem, market leader and pioneer in the industrial scale production of biopolymers, and Lummus Technology, global leader in process technologies and value-driven energy solutions, entered into a partnership to internationally license the technology used to produce Braskem's renewable ethylene. The partnership will speed up the use of bioethanol for production of chemicals and plastics, supporting the industry's efforts towards a carbon neutral circular economy.

Braskem, a pioneer in the production of plastic resins from renewable sources, recently announced the production target of 1 million tons of I'm greenT bio-based polyethylene by 2030. Cooperation will be a key element in achieving this goal, and the new partnership with Lummus will bring additional expertise and competence to accelerate progress towards their goal, while expanding the technology's geographical reach.

Lummus Technology, a recognized leader in ethylene production technologies, has licensed approximately 40% of the global hydrocarbon supply, giving the company the technical capability and expertise to develop and market the technology behind renewable ethylene. This partnership enables licensing the technology globally, in addition to the first two projects to be developed in the USA and Thailand - the latter still under evaluation and subject to approval by the respective competent governance bodies.

This partnership is also aligned with Braskem's goal of improving people's lives and supporting ways for promoting a safe climate future. Demand for renewable ethylene is growing, and licensing a proven technology - which has been used for more than 10 years - provides the necessary confidence for future investments. Together, Braskem and Lummus will ensure increased production of renewable ethylene around the world.
"Lummus brings its licensing expertise and process knowledge to this partnership, in order to expand the reach of Braskem's proven renewable ethylene technology around the world. Through this initiative, we believe that we are also contributing with an alternative to the industry's evolution towards the carbon neutral circular economy", says Walmir Soller, Vice-President Olefins & Polyolefins at Braskem Europe and Asia.
"We are really excited about this partnership, which helps the world to diversify raw material sources for chemicals and plastics with biomass. By leveraging the combined experience and expertise of Lummus and Braskem to produce green ethylene, we will reduce carbon footprint and play a promising role in the energy transition. Braskem has already succeeded in large scale operation of this technology, and together we will expand the world's production of low carbon chemicals and polymers from renewable raw materials, helping our clients to decarbonize their assets and produce greener products", says Leon de Bruyn, President and CEO of Lummus Technology.
For more information related to press, please contact:
CDN Communication
(11) 3643-2906
(11) 3643-2919
Related News

Imprensa
Se você é um profissional da imprensa, a Braskem tem um canal feito só pra você.
Acesse aqui
Customers
Become a Braskem customer
Braskem is one of the largest suppliers of chemical and petrochemical products in the world, recognized for its focus on sustainable development, innovation and quality.
We believe in lasting partnerships, we have a broad portfolio of products and we work together with our customers to create new practical and sustainable solutions in all markets.
Talk to our sales team