Todas as notícias
Press Releases
• March 8, 2022
Braskem and Araforros launch the Vinyl Panel line for civil construction and architecture
The product will be presented at the Expo Revestir 2022, the most important trade show in the finishing materials sector in Latin America. Versatile and easy to install, it presents patterns for applications in the most diverse high-end environments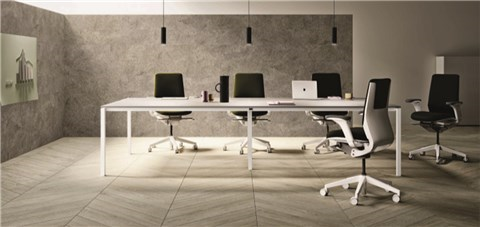 At Expo Revestir 2022 held on March 8 to 11, Araforros, one of the leading PVC profile manufacturers in Brazil, will present the Vinyl Panel brand, a line of wall linings for high-end environments. Developed after the successful Vinyl Ceiling line, launched in 2020, the product was created in partnership with Braskem, the largest thermoplastic resin producer in the Americas.
The boards provide light, easy-to-install paneling, which enables quick, practical and clean construction work. The product is resistant to mold and fungus, does not require maintenance and with various modern design patterns.
According to Araforros, Vinyl Panel aims to transform the paneling and special finishing sector for civil construction, architecture and decor: "Today, as one of the major manufacturers of PVC ceiling linings, accordion doors and roof tiles in Brazil, I can say that our company is prepared for the new economic cycles. We have invested heavily in the last few years in design, technology and staff training to respond to the domestic and international market needs and opportunities. Developing solutions based on innovation is ingrained in our DNA", says Leopoldo Beserra, Araforros Chief Executive Officer.
According to Braskem, the partnership is part of the company's strategy to focus on collaboration with clients and partners. "With high definition digital printing technology, Araforros is diversifying into high-quality finishing markets, delivering sustainability and technology for the decor market. We need to be close to our clients to understand their real needs in each market, so we can together think over new solutions. As a result, we enhance our production processes and contribute towards the development of the markets in which we operate, for sustainable solutions in premium markets", says Almir Cotias Filho, Director of the Vinyl Unit at Braskem.
Expo Revestir 2022 will be held at Transamérica Expo Center in São Paulo (SP). The Vinyl Ceiling and Panel solutions can be seen in booth 416 - pavilion G.
For more information related to press, please contact:
CDN Communication
(11) 3643-2906
(11) 3643-2919
Related News

Imprensa
Se você é um profissional da imprensa, a Braskem tem um canal feito só pra você.
Acesse aqui
Customers
Become a Braskem customer
Braskem is one of the largest suppliers of chemical and petrochemical products in the world, recognized for its focus on sustainable development, innovation and quality.
We believe in lasting partnerships, we have a broad portfolio of products and we work together with our customers to create new practical and sustainable solutions in all markets.
Talk to our sales team