Braskem selects project by FIAP students in challenge focusing on production optimization
Through a university program that promotes interaction between students and employers, the company offered training and mentoring to 30 students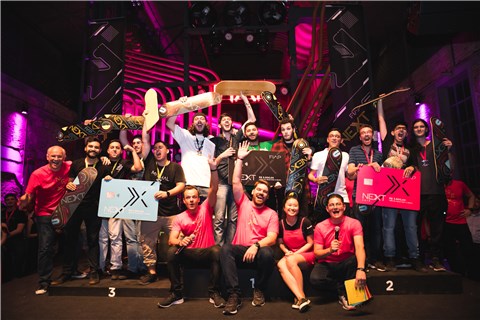 Braskem, the largest petrochemical company in the Americas and the world's leading biopolymer producer, selected a project focusing on worker safety that was developed by a group of third-year Mechatronic Engineering students from the FIAP Technology School to assess its technical and economic feasibility for implementation at Braskem's industrial units in Paulo.
The project was developed in a challenge proposed by Braskem to FIAP students in April with the goal of putting students in closer contact with the job market and which is aligned with the company's relentless pursuit of innovation. The students had an opportunity to participate in a deep-dive into the petrochemical universe, which included training and mentoring programs administered by Braskem professionals over the course of seven months.
The project selected was developed by a group of four students. After visiting one of Braskem's industrial units, the students created a project for implementing identification microchips on the badges of employees. The iWorkers safety projectnnovation enables the company's safety team to locate employees faster in the event of an emergency.
"The challenge gave us an opportunity to combine theory with practice and helped us to think outside of our normal environment, the classroom." It was great to be able to contribute with ideas at a company that cares so much about safety," said Guilherme Sozigan Garrutte. The demo day for presenting projects occurred during FIAP's annual Technology Festival, which was held last Saturday, November 2.
"Innovation and technology are part of our business strategy, and the partnerships that Braskem maintains with various academic institutions help us to innovate and find solutions that improve our routines. At the same time, they create opportunities for professionals just starting their careers," said Paulo Omarini, global manager of Solutions, Architecture and Information Technology Innovation at Braskem.
As recognition, the winning group received R$5,000. The project competed against six other ideas developed during the challenge proposed by Braskem. The other students presented initiatives in the fields of transportation, power generation, predictive maintenance, blockchain and safety.
According to FIAP academic coordinator, John Paul Lima, the challenge posed by Braskem is aligned with the objectives of the education they offer. "Our students had an immersive experience at Braskem's industrial units, where they compiled data and identified areas for improvement related to automation and adaptation to industry 4.0. They not only proposed projects, but also prototyped solutions. The partnership offers benefits for both sides, with students learning from a hands-on experience and the company renewing its vision with an outside, innovative and creative perspective," he concluded.
For more information related to press, please contact::
CDN Communication
Karina Alves (55 11) 3643-2981 - karina.alves@cdn.com.br
Jessyca Trovão - (55 11) 3643-2769 - jessyca.trovao@cdn.com.br
Fábio Souza - (55 11) 3643-2813 - fabio.souza@cdn.com.br