Braskem supports Plastix in their effort to recycle fishing nets and other maritime plastic fibers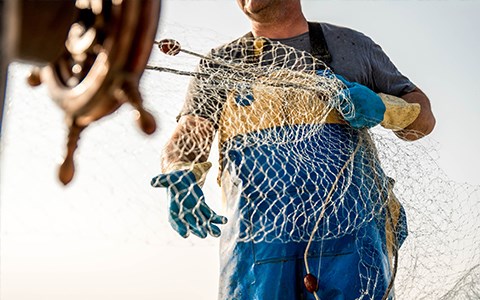 Plastix is a Danish plastic recycling company specialized in sorting and recycling plastic fiber waste from the maritime industry. With its proprietary recycling technology, Plastix has proven that it is possible to make beautiful new plastic products from plastic waste which before had to go to landfill. Braskem, a market leader and global pioneer in producing biopolymers on an industrial scale as well as an expert in recycling and circular economy, has joined forces with Plastix to help them optimize the recycling process and accelerate the introduction of this innovative and high quality Green Plastic to the market.
There is a sizeable source of difficult-to-recycle fiber waste available at ports all over the world, the primary source of this fiber waste is old fishing nets and ropes made from various plastics. At the same time, this is some of the most abundant plastic waste in the oceans. Plastix has committed itself to developing industrial solutions to recycle this maritime plastic waste found in harbors. This is not easy, as the nets and ropes are often made of different types of materials, making it difficult to separate the different polymers. However, over the last few years, Plastix has managed to make their sorting and recycling process technically and economically feasible, producing high-quality feedstock for any application and any production technology ranging from packaging to pipes and durable consumer goods just to name a few.
We are supporting Plastix in this process by collaborating with them, both on the technical and commercial front. "We know that fishing nets and ropes are one of the biggest sources of marine litter. One way to counteract this is to show the world that even the toughest plastic waste can actually be recycled into new valuable products. That's why we're working with Plastix. It's a very important step towards the Circular Plastics Economy," says Martin Clemesha, Product Manager for I'm greenTM PE & Recycled E&A at Braskem.