Major collaboration to promote circularity of plastics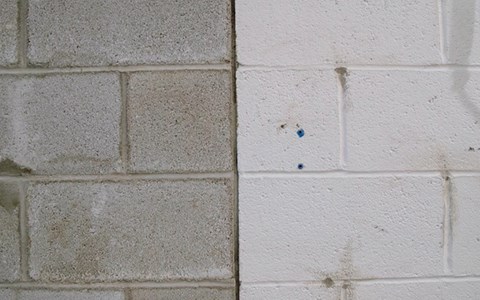 The plastics industry and society have just won a major ally to overcome the challenges faced by the circularity of plastics through a partnership between Alliance to End Plastic Waste (AEPW) and the Center for Regenerative Design and Collaboration (CRDC), responsible for creating an innovative material named RESIN8T, a kind of concrete made from mixed plastic waste, which are known for being hard to recycle.
Thanks to this collaboration, CRDC will expand its presence in North America by implementing a production plant in Pennsylvania, United States, in addition to increasing its production in Costa Rica, to serve a growing sustainable construction market.
"Bringing together Alliance and CRDC is a very meaningful union for promoting plastics recovery and circular economy in a practical and effective way. Braskem is proud to support this partnership and be the first one to use the CRDC RESIN8TM blocks in North America", highlights Mark Nikolich, Braskem North America Vice-President.
Braskem Partnership
Joining forces does not end there: last year, Braskem was the first company in North America to use RESIN8TM concrete blocks in its expansion works of its Innovation and Technology (I&T) Center in Pittsburgh, Pennsylvania.
"Innovations such as this one generates demand for mixed plastic waste and have a positive influence on plastic waste management, enabling us to profit from its benefits and, at the same time, avoid having them sent to landfills or improperly discarded in the environment", adds Nikolich.
Sustainable concrete made from plastic waste: learn about RESIN8TM
Up to 15% stronger or lighter, reducing carbon footprint
Up to 20% better insulation properties
Greater strength
Quality certifications
Learn more about Braskem goals and commitments for the carbon neutral circular economy by visiting:
https://www.braskem.com.br/nossoscompromissos