Circular economy of plastics: our journey and challenges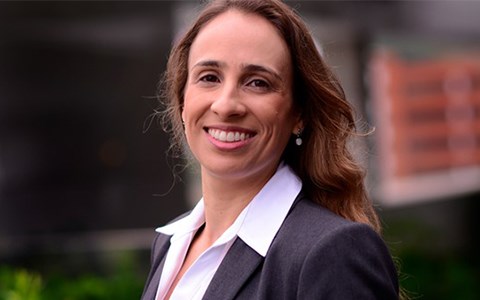 We know that for building a more sustainable world, plastics - as well as all kinds of materials - needs to be designed, produced and used in a circular way, because after all, nothing is wasted in the circular economy, everything is transformed.
We are driven by this premise in every idea and project we launch at Braskem, but how do we know our efforts are pointing in the right direction or, moreover, are we making relevant contributions towards advancing this agenda in the plastics industry?
BloombergNEF recognized Braskem as the best plastics producing company in terms of circular economy, which is not only a reason for all our teams to be proud of, but also an important sign that we are making progress on our commitments. By carefully reviewing the circularity strategy of various companies and using the same metrics, the ranking provides a clearer picture of the stage we find ourselves on this path and what our differential is.
Our journey
Sustainability agenda has always been a priority at Braskem. We have been making progress over the years and incorporated new concepts and products in our way of thinking and acting, always towards conscious consumption and circularity. In 2018, for the first time, we positioned ourselves in a structured and pioneering way as regards circular economy. Such positioning brought along commitments, projects, more intense investments, partnerships and reinforcing our goal of improving people's lives by creating sustainable solutions in chemicals and plastics.
Commitments and advances
In 2020, we revisited and expanded even further our commitments, and we are moving forward on this journey: we will be a carbon neutral company by 2050. To that extent, we have been implementing a number of initiatives for the reduction, compensation and capture of emissions.
Our work is focused on diversifying the energy matrix, by expanding renewable energy in Braskem operations, as well as focusing on producing resins from other raw materials, such as circular naphtha and renewable sources, besides solutions that are already commercially available such as our bio-based I'm greenT resins, which capture and fix CO2 from the atmosphere. We are also taking very significant steps in disruptive agendas for the industry, such as studies for the production of plastics from capturing and using CO2, in partnership with the University of Illinois, for example.
When it comes to plastic waste, Braskem's commitment is not only to increase offerings in circular products, but also their quality. Our partnership with clients aimed at the design of products as well as projects involving mechanical and advance recycling is directly related to this topic, through alliances with players such as Valoren and Tecipar in Brazil, Alcamare in Mexico, and Nexus in the United States.
Another area in which we have been making yearly advances is in educational and transformation programs. These are initiatives such as the Edukatu platform, the result of our partnership with Akatu Institute and the Plastics Transforms Movement, promoted by Plastic Chain Incentive Plan (Plano de Incentivo à Cadeia do Plástico, PICPlast), a partnership between Braskem and Brazilian Association of Plastic Industry (Associação Brasileira da Indústria do Plástico, ABIPLAST).
Engaging the population is also paramount for Braskem in projects in Brazil and around the world. These initiatives promote knowledge about recycling, besides stimulating engagement by exchanging waste for benefits and other support items for the population. Programs such as SO+MA, recently launched in the municipality of Camaçari, state of Bahia, and Plastitroque, carried out in various Brazilian cities in 2021, had the result of collecting more than 10,000 tons of plastic waste with more than 4,000 people taking part.
There are also very relevant initiatives abroad, such as our partnership with the Philadelphia Eagles and the Polypropylene Recycling Coalition, both in the United States, in addition to Plantianguis, in Mexico, among so many other actions.
The truth is that we still have a long way to go, but we know that we are part of the solution of a complex and urgent challenge. Our teams are engaged in building an increasingly sustainable and circular future.
Fabiana Quiroga
Circular Economy Director at Braskem South America